What We Leave Behind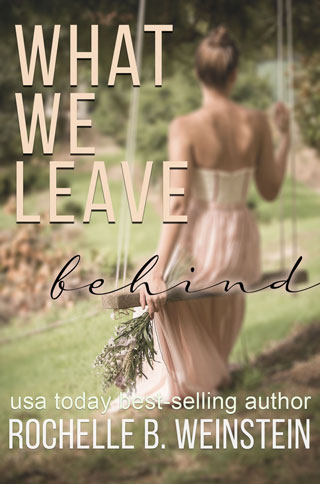 For any woman who has loved and lost and wondered what might have been.
If the one man who was supposed to love you first and best couldn't stick around, what does that tell you about love? What does that tell you about trust?
In the summer of 1984, sixteen year old Jessica Parker is still feeling lost after the earlier death of her father when she meets Jonas Levy, an older medical student. The two begin an intense courtship that leaves Jessica breathless and wanting for more. But Jonas can't give her any more and his departure is hurtful and abrupt. Jessica buries the pain of her youth and moves forward, finding professional success and the love of a good, solid man. Only that love is put to the test when a phone call from New York turns her life upside down.
What secret from her past could possibly threaten to destroy all she thought she knew and believed? At once heartwarming and heartbreaking, What We Leave Behind, is the tale of every woman who has struggled with her past, loved for all the wrong reasons, and wondered what could have been.