Somebody's Daughter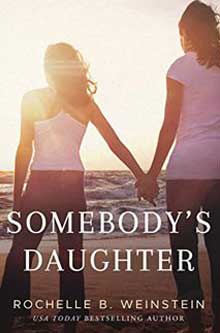 An Emotional Novel for Mothers, Daughters and Anyone Who Has Ever Felt Imperfect.
Emma and Bobby Ross enjoy a charmed life on the shores of Miami Beach. They are a model family with a successful business, an uncomplicated marriage, and two blessedly typical twin daughters, Zoe and Lily. They are established members of a tight-knit community.
Then, on the night of the girls' fifteenth birthday party, they learn of Zoe's heartbreaking mistake—a private and humiliating indiscretion that goes viral and thrusts her and her family into the center of a shocking public scandal.
As the family's core is shattered by disgrace, judgment, and retribution, the fallout takes its toll. But for Emma, the shame runs deeper. Her daughter's reckless behavior has stirred memories of her own secrets that could break a marriage and family forever.