The Mourning After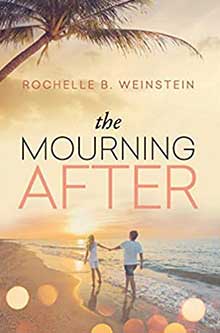 A story of hope and resiliency that will linger long after the last page.
How far are you willing to go to protect someone you love?
Levon Keller only has his restricted license and should not be driving when his older brother David calls and pleads for him to come pick him up from a local party. What ensues is a horrific accident which leaves the older brother dead. As the family painfully attempts to recover from this devastating loss, Levon is forced to accept the blame and intolerable cruelty of his grieving parents, all while caring for a younger sister with a rare genetic disease. When Lucy Bell, a captivating teenager, moves in with her family next door, Levon is immediately drawn to her beauty, allure, and wisdom. The two develop a special friendship and help each other in unexpected ways. In this moving story of a family's deepest tragedy, follow the Keller family as they uncover truths, rebuild, and realize that when it comes to family, nothing is ever what it seems.
Click on the book cover to see what readers are saying about The Mourning After
Weinstein hooked me with her first novel,and The Mourning After has made me a fan for life. She has that rare ability to hook you from chapter one, keep you turning the pages, and then continue to think about the characters long after you have put the book down. It takes an exceptionally talented writer to weave a real but little-known disease like GSD into a novel, and yet use it in a way that only advances the story and enhances her characters.

James Grippando,

/

NYTimes Bestselling Author

A heart-wrenching tale of loss, loyalty, and the will to overcome....Weinstein explores the difficult facets of grief that are often too painful to recognize, the solipsism of mourning, the selfishness of regret, and the guilt of moving on....Ultimately, this novel full of mourning has a large, aching heart full of sympathy and potential, and will keep the reader listening for signs of restored life.

Kirkus Review,